Bog Plants, Tropical Flowering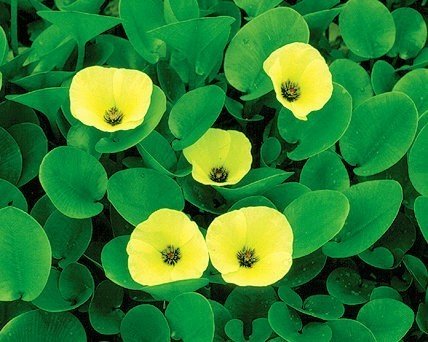 Tropical marginal and bog plants are similar to their hardy counterparts in that they live around a pond area or partly submerged in the water but they are not a full aquatic plant which grows completely submerged. These plants are only suitable to areas which are fairly warm during winter, and they will not hold up well at all when exposed to extreme cold or below freezing temperatures. Some pond keepers keep these marginals in pots and winter them in a greenhouse or indoors if a specialty area is set up with lighting and high humidity for them.

---
Showing 1 to 6 of 6 (1 Pages)
Aquatic Plants Shipping Terms
When placing your aquatic plants order, please remember that we have a 20 plant minimum, in order to provide you with FREE SHIPPING on your order!!
Remember 20 plant minimum for free shipping!!
That may be 4 be 4 x 1 plant, 2 + 2 plants, 3 + 1 plants. Please feel free to mix and match as you feel appropriate.
We want to save you money and give you FREE SHIPPING!
Remember, Buy 20 Plants & Save!