Hardy Submerged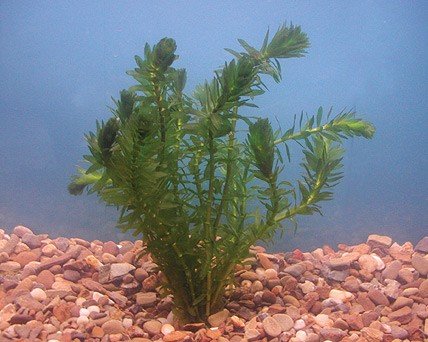 The roots of submerged plants are anchored in soil, but their delicate green leaves stay underwater rather than floating on the surface. Since they release oxygen directly into the water, they are often referred to as oxygenating plants. All are flowering plants, but their blossoms are insignificant and often are unnoticed. They play a vital role in balancing the ecology of a pond by competing with algae for dissolved nutrients and carbon dioxide. Submerged plants offer another benefit; their grassy leaves provide food and a natural spawning area for fish
---
Showing 1 to 5 of 5 (1 Pages)
Aquatic Plants Shipping Terms (PLANTS ARE SOLD OUT AT THIS TIME, PLEASE CHECK BACK IN JUNE OR JULY.)
When placing your aquatic plants order, please remember that we have a 20 plant minimum, in order to provide you with FREE SHIPPING on your order!!
(PLANTS ARE SOLD OUT AT THIS TIME, PLEASE CHECK BACK IN JUNE, OR JULY)

Remember 20 plant minimum for free shipping!!

That may be 4 be 4 x 1 plant, 2 + 2 plants, 3 + 1 plants. Please feel free to mix and match as you feel appropriate.
We want to save you money and give you FREE SHIPPING!
Remember, Buy 20 Plants & Save!