Lilies, Hardy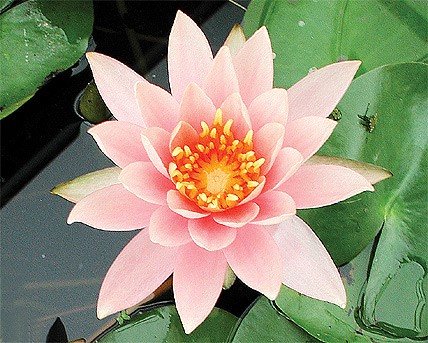 The definition of water lily in the dictionary is any of various aquatic plants of the genus Nymphaea and related genera, of temperate and tropical regions, having large leaves and showy flowers that float on the surface of the water: family Nymphaeaceae. Other definition of water lily is any of various similar and related plants, such as the yellow water lily. Nymphaeaceae is a family of flowering plants. Members of this family are commonly called water lilies and live as rhizomatous aquatic herbs in temperate and tropical climates around the world. The family contains eight large-flowered genera with about 70 species. The genus Nymphaea contains about 35 species in the Northern Hemisphere. The genus Victoria contains two species of giant water lilies endemic to South America. Water lilies are rooted in soil in bodies of water, with leaves and flowers floating on the surface. The leaves are round, with a radial notch in Nymphaea and Nuphar, but fully circular in Victoria.

Hardy water lilies are hybrids of Nymphaea species from the subgenus Castalia.

---
Aquatic Plants Shipping Terms
When placing your aquatic plants order, please remember that we have a 20 plant minimum, in order to provide you with FREE SHIPPING on your order!!
Remember 20 plant minimum for free shipping!!
That may be 4 be 4 x 1 plant, 2 + 2 plants, 3 + 1 plants. Please feel free to mix and match as you feel appropriate.
We want to save you money and give you FREE SHIPPING!
Remember, Buy 20 Plants & Save!